Business
Important SEO maintenance tips you must know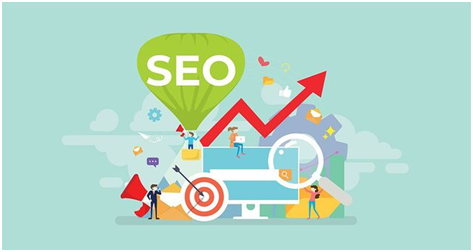 As a business, you might be already aware of the importance of SEO. Over 90% of the online activities involve working on the search engines. The top ranking websites are grabbing over 33% of the total traffic. To succeed, your business needs that number one spot. Only a successful SEO mission and a routine SEO maintenance plan can get you to realize that dream. Here are a set of proven SEO maintenance tips that can come to your aid in maintaining your website's position on the search engines when implemented in a continuous fashion.
Monitor how your website performs
You must closely monitor how your website performs. This needs to be done weekly, quarterly and monthly. Tools like Google Analytics and Google Search Console can help you in this. Tracking the performance of your website and webpages is a very crucial part of SEO maintenance. These tools will help you identify those pages that will need SEO maintenance.
Fix the redirected and broken links
This can be done once in a month. Broken links also known as 404s can cause problems for search engines like Google. These links are seen the search engines crawlers and the users to a dead end. Landing on a 404 page while clicking on your website link on the search engine can be a horrible experience for the users who will immediately quit working with your website and go to some other link on the search results. A good SEO maintenance plan can help fix the broken links. Tools like Screaming Frog can help fix the broken links. Developers with the knowledge of HTML can help fix the broken links. The other part of this task is finding the redirected links also known as 301. Excessive redirects will be taken seriously by search engines and this can lead to penalizing your website. Fixing your website's 404 and 301 errors month after month is going to help you sustain the results of your SEO mission.
Maintain the local listing
This also needs to be done monthly with the help of tools like Google Sheets and LocalFX. For the businesses that operate locally, it is important to maintain the local listing. For example, if someone searches for a saloon near me, they will land on a local listing first before the organic search results show up. It is important that your listing has accurate information like working hours to ensure a great customer experience. It is therefore necessary to keep your company's name, contact information and address updated continuously. Paid tools like LocalFX can help update all the local listing information instantly which can save a lot of time and effort than doing it manually.
The importance of working with SEO consultants Alberta
SEO consultants Alberta have a vast amount of knowledge in the domain of SEO. They have worked with a lot of websites and helped them rank high and also maintain their performance. Hence it is a good idea to find the best SEO consulting firm and take their assistance with regard to your SEO maintenance.