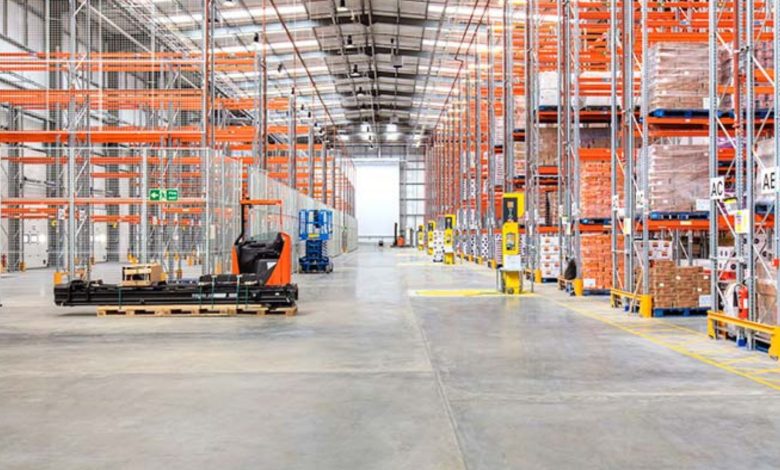 Warehousing Facility is one of the most sought-after services offered by proficient packers and movers in India. It is a short-term storage facility or temporary storeroom amenity that we need for a span of a few days or even up to a few years.
You can have several reasons to look around for a warehousing facility. When you want to relocate from one city to another and need to store your goods on the go, you will have to opt for a warehousing facility. If you are moving to a new house with very less storage, then you need to avail a warehouse till you can build up some practical and spacious storage units in your new home. You have a considerable time interval between the date of shifting from your old house and the date of your arrival in the new house, you will need a short-term storage solution for storing your belongings. If your house is undergoing a renovation phase, and you want to keep your belongings away from the ongoing hustle-bustle in the house, you will need a Warehousing Service.
Despite why you are looking for a warehousing facility, you will have to consider a few important things before finalising how and where to store your belongings.
Types of Warehousing Facilities:
Warehousing facilities can be categorised according to the time of their occupancy and also according to the special features they come with to offer the customers.
Short-Term Warehousing Facility:
You can choose to keep your belongings in the warehouse for a few days or a few weeks according to your needs and preferences. If you are opting to choose the facility only for a few days, then you will be paying the Warehouse company through a single transaction as you move your belongings out of the storage. If you choose to store your belongings for weeks, you will pay the company in weekly installments.
Long-Term Warehousing Facility:
You may need to keep your belongings in the warehouse for months or years in some particular situations. If your company deploys you overseas for two to three years, it is most likely that you will not be able to carry all your household goods abroad. It is not feasible to carry your furniture or other heavy appliances from India abroad. So, either you have to sell them or store them in a warehouse. Once your deployment period gets over, you will come back to India and need to buy furniture and other appliances. So it is most practicable to opt for a long-term warehouse facility near your area in India. In this case, you have to pay monthly installments of payment and you can choose to store them as long as you wish to.
Since you cannot be sure of the exact period you will be opting for the warehousing facilities, you can choose to move your belongings before the stipulated period after you are done with the monetary settlements.
All-purpose Warehousing Facility:
You can choose to store any of your belongings and they have provisions to store them according to their requirements. For clothes, shoes, books, rust-proof metal wardrobes and cabinets, etc. they use an all-purpose warehousing facility or general storage.
Humidity and Climate-controlled Warehousing Facility:
Items like electronics, furniture, valuable documents, computers, musical instruments, etc., they put up in humidity and climate-controlled warehousing facilities. Such kind of storage facilities maintains protection against mould and mildew inside the warehouse and also on the goods.
 Safety of the Goods:
People value their goods and warehouse companies store their goods assuring them with their protection and endurance. The companies make sure that their gates are highly secure so that outsiders cannot trespass inside the periphery of the warehouse. Some diligent guards look after the security of the goods manually. Furthermore, there are CCTV cameras installed inside the premises and also inside the corners of the warehouses to monitor the security of the place in a detailed way from every direction.
Warehousing Charges:
Most professional packers and movers company in India offers warehousing as one of their value-added services. But if you want to avail warehousing, we would advise you to enquire about the rates before finalising a company. The charges are decided on the time frame you want to avail of the facility and on the size of the total consignment that you want to store. There are various parameters for calculating the warehousing charges but the approximate standard rates that are followed in India are:
| | | |
| --- | --- | --- |
| Goods Storage Type | Approximate Charges | Approximate Number of Boxes |
| 1 Bedroom Home | Rs 3000 – 4000 Per Month | 20 |
| 2 Bedroom Home | Rs 4000 – 5000 Per Month | 30 |
| Small Box Storage | Rs 300 – 400 per month | Not Applicable |
| Medium Box Storage | Rs 500 – 600 per month | Not Applicable |
| Large Box Storage | Rs 600 – 700 per month | Not Applicable |
| Scooter / Scooty | Rs 750 – 1100 per month | Not Applicable |
| Bike / Motorcycle | Rs 1000 – 1500 per month | Not Applicable |
| Hatchback Car | Rs 2500 – 3200 per month | Not Applicable |
| Sedan Car | Rs 3000 – 3800 per month | Not Applicable |
| SUV Car | Rs 4000 – 5000 per month | Not Applicable |
How to Choose the Best Warehousing Services?
Several online portals can assist you to find the best warehouse facilities for you. We recommend you to check with Moving Solutions. At Moving Solutions, you will be guided by a team of experts to pick the best-suited warehousing facility according to your preferences, budget, and location. The storage facilities are not only available for household goods but also for commercial and industrial goods. Moreover, you can also get information about all the distinguished packers and movers of the whole country. The packers and movers companies are IBA-approved, reputed, and experienced. All the leads generated by Moving Solution are verified and authentic.
The warehouses recommended by Moving Solutions will have the salient features:
Spacious and safe.
Humidity and climate-controlled.
Monthly pest control.
Cleaning every day; vacuum-cleaning every week.
Fire-extinguishers.
24X7 CCTV monitoring.
Appropriate packing and storage.
Also, Read This:- How to Deal with Moving Stress
Your Call After All
Availing of a warehouse facility may sound very easy in its literal sense, but to understand its importance in real life is a legit decision. Here, you are going to entrust a company to store your valued goods for a considerable period so you have to be very careful as you decide to choose them. Moving Solutions will help you pick the best and most affordable warehousing facility throughout India and you can count on us for the safety of your goods.