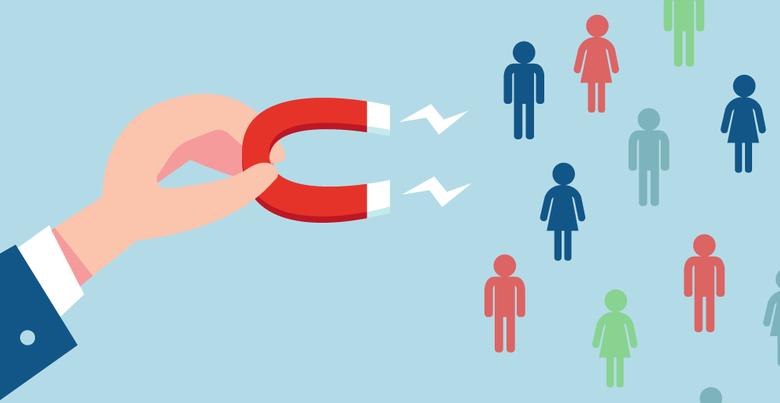 The selling probability to an existing customer is 60-70 percent, compared to 5-20 percent in the case of a new prospect. Moreover, more than 80 percent of your future profits will come from just 20 percent of your existing customers.
Moreover, customer retention costs are much lower than customer acquisition costs, which helps you save money on advertising and marketing.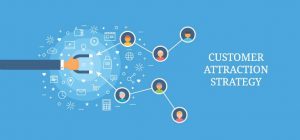 All in all, you should focus on the best customer retention software because it adds to your profits, brand loyalty, and increased customer lifetime value.
So, how can you improve customer retention? Here are a few customer retention strategies to follow.
Improve your customer support
Needless to say, high-quality customer support is the holy grail to customer retention. 73 percent of customers fall in love with a brand and stay loyal to it because of friendly, caring customer support. Thus, using the right kind of support systems to provide an appropriate level of support is crucial to establish clear communication with a customer.
Making small changes to your business operations like having a live chat help desk tool or a couple of dedicated reps always available to assist customers with their queries can go a long way in helping you improve customer retention.
When a customer is dissatisfied with your products or service, they will always try to approach you with their problems. And, 50 percent of existing customers leave a brand due to poor customer service. If you fail to establish effective communication with your customers, you'll see them bidding adieu to your brand and embracing your competitors. Thus, top-notch customer support is one of the essential customer retention strategies to follow.
Reward your most loyal customers
Firstly, you must have a dedicated system that tells you which customers are the most loyal and profitable. These are the customers who are likely to give you profits for years to come, only if you make them happy in the long run. Consumers that are loyal to your brand are easy prospects for cross-selling and up-selling, too.
One of the excellent customer retention strategies is to label them as VIPs, Premium Customers, or any other appreciative tags; thank them for their loyalty, and reward them in some way.
For example, if you are a service or a SaaS provider, you can give them a free temporary upgrade to your premium plan. If you sell physical products, you can send a yearly or quarterly package with some free items as a gift.
It doesn't matter what you send, because this strategy is more about facilitating psychological triggers. When you express your gratitude to a customer, they feel valued, which gives them a feeling of uplift. This feeling makes them stick to your brand for longer, which helps in improving customer retention.
Target customers with special offers
Thanks to advancements in technology, mapping user behavior, and knowing what they like and dislike are easy. You can dive into the purchase history of your customers to determine what type of offer will be most relevant and appealing to them.
The first step to improve customer retention is to convince customers to make recurring purchases. When you target them with offers specifically tailored to their preferences, they are more likely to remember your brand, which increases the chance of them converting into actual purchases.
You can use these customer retention strategies on customers that have long made a purchase from you but have recently shown interest in a product. Send them emails and offer special discounts and some additional value on the product. This way, you can make them feel that you haven't forgotten about them.
Send engaging emails to customers
Email marketing is the backbone of customer engagement, which, in turn, is the backbone of purchase frequency and customer retention. Email gives you an opportunity to improve customer retention by letting you develop a relationship with your customers after they purchase from you. Make sure each email you send adds value to their life and improves their experience.
What makes email marketing a lucrative customer retention strategy is its high ROI, which is said to be $42 for every $1 spent.
To start off, send your first follow-up email to a customer after their first purchase, and send them a "thank you" note for buying. You can also enhance this email by recommending a couple of products related to their initial purchase. Doing so helps you make your brand more approachable, which enables you to improve customer retention.
Start a customer loyalty program
An excellent customer retention strategy is to start a customer loyalty or a customer retention program. You can offer your customers some rewards or incentives on each purchase they make, which would encourage them to purchase more often.
This way, you can establish a positive engagement for both you and the customer; when they get more value on each purchase, they will purchase more frequently, which will encourage customer retention.
For instance, you can create a membership program, and offer customers who join it additional discounts, cashback, or free coupons.
Moreover, you don't necessarily need to have a paid membership program. You can simply have a free subscription model and reward customers for certain tasks they complete.
 

Some examples of rewards you can offer are:

 

$5 off on signing up

 

$10 cash on making five purchases

 

Free delivery on all purchases over $50

 

5% extra discount on all products for VIP members
Final thoughts
Improving customer retention and increasing recurring revenue boils down to providing a stellar user experience. If you want to improve customer retention, focus on providing a best-in-class experience to your customers in the form of high-quality support, targeted offers, engaging emails, and reward programs. And, the biggest of all customer retention strategies is the fact that customer retention is an emotional' game. If you succeed in triggering your customers' emotions, they'll stick to your brand and stay loyal to it.