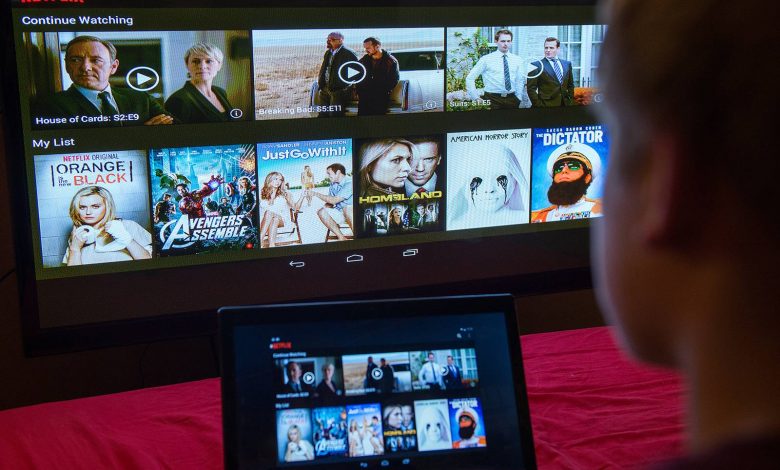 Content distribution is disrupting television in drastic ways. The live streaming industry grew by 99% year-over-year in terms of hours watched. TV is being clearly outpaced by internet technology, as new partnerships and acquisitions are capturing a major chunk of TV viewers.
What was impossible just a few years back is now a necessity to millions i.e. internet-bound TV. Let us have a look at how this evolution took place, specifically conversing about OTT vs CTV.
Understanding OTT Platforms
OTT platform or "over the top," refers to content that comes through the internet and not from a traditional cable in set-top-box or satellite TV. OTT is independent of the device being used to watch the content. It can be watched on a connected TV, laptop, mobile, or tablet. A popular example is Netflix.
Why is OTT being preferred?
     

OTT allows marketers a better reach, as it is capable of reaching even those who do not have a TV.

     

The OTT viewership mostly comprises the younger and wealthier audience that is more engaging.

     

Also to the advertisers' advantage, viewers watch their ads till the end.

     

Advertisers get more data and information about who is watching what content and what are their demographics.
Why is OTT business an opportunity?
Business Wire reports that the Over the Top (OTT) Market was at USD 85.16 Billion in 2019 and will reach USD 194.20 Billion by 2025, with a CAGR of 13.87%, during the period of 2019-2025.
What is Connected TV?
Connected TV (CTV) is a TV capable of connecting to the Internet for viewing content apart from cable or broadband content. It includes both smart TVs and the devices that are plugged into the TV, to viewOTT content available on the internet. E.g. Amazon Fire and Xbox gaming consoles.
Why is CTV being preferred?
 

The viewers do not need a cable provider to view TV.

 

There is more control over your choice on what and when to watch; hence the audience is engaged well.

 

While it is cheaper to its audience, the marketers get to reach a large chunk of the right audiences.

 

The high-quality content delivered by these channels makes it safer (risks concerned with medium) for brands to advertise.
Why is CTV being preferred?
CTV is one fastest-growing channel in 2021 as the estimated CTV investments in the US grew by 40.6% in 2020. From the investment of about $9 billion in 2020, the forecast is that this investment will be doubled in 2025.
Can we use OTT and CTV interchangeably?
CTV and OTT are not the same.  Here is an understanding of both terms by citing the differences between the two.
OTTIt is a mechanism for the delivery of video content, available online. In other words, it refers to the content. It is delivered through streaming or through VOD to network providers. Examples are Amazon Prime, Disney+, Netflix, etc.
CTV is a device that can connect to the internet for video delivery like a smart TV or any internet-connected device. OTT content can be delivered through CTV. Examples are Xbox, Apple TV, Amazon Fire.
The users have multiple choices of streaming services and they also have multiple devices to stream the content that they want to see. Therefore advertisers often use integrated approaches (combined strategies) for better reach. 
The Big Switch From Traditional TV To OTT And Connected TV:
As the new content emerged, the viewers got a big choice of programs to watch. With the option to choose the content of their own choice, the content consumption patterns transitioned intensely and the audience got more control over what they watched. With more subscription options, users got the liberty to use more devices for viewing content and pay for only the platforms that they wanted to watch. So, it was a cost-effective option too. The user could also watch the content at their convenient time, unlike on a television.
Since viewers are still switching to OTT, advertisers have also started allocating their budgets towards these platforms. In fact, advertisers also moved their focus not just due to the base shift of customers, but also due to focused audience targeting and many more such benefits.
How to Start Your Own OTT and Connected TV Service
OTT and CTV being the most happening buzzword of our times make an opportunity galore for the business minds. So, if you are on the same lines and are looking to start with your own CTV & OTT Solutions platform, you may need to be guided. You need to pick the right vendor for the rock-solid foundation of your operation.
Choosing the top brand OTTCTV media provider helps you with effortlessly launching a successful, revenue-generating business with no impediments and high ROI.
Your vendor company must be stable and well established. This ensures that they have all the relevant expertise and experience to build an attractive and full-functionality Connected TV platform for your business.
EndNote
You can get started immediately with branded OTT solution. with you don't have to dig deep into OTT & CTV elements. Build an industry-best platform for your video streams and be assured of the best technical build, most advanced features, and seamless video deliveries for your OTT/CTV entertaining hub. Having chosen the right OTT & Connected TV solutions providers assures that everything that you wanted to know is put into place properly.