Business
Why Do Startups Require an Odoo ERP System?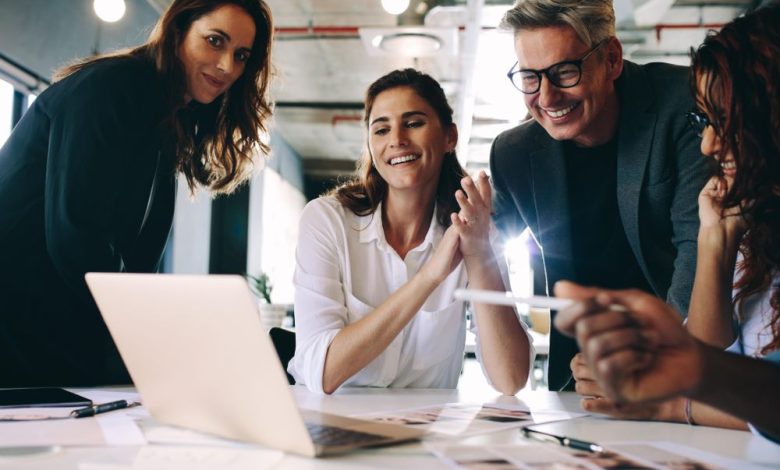 The requirement for an ERP :
A startup is a dream company that started with an idea. It is a young firm founded by an entrepreneur or a group of entrepreneurs with the goal of turning their idea into a commercial venture. The goal is to create a successful business model, identify potential clients, and then turn a profit. When you talk about a business, you're talking about sales, marketing, operations, human resources, and so on. But the age-old dilemma is: how do you keep everything under one roof in order? In this article, we will discuss the need for an Odoo ERP system, the core features of Odoo software, and how Odoo ERP consultants, Odoo support, and Odoo deployment in your company may help your business flourish.
As previously stated, a core team's support is critical in order to accomplish the objective of being a successful startup. Without sufficient management support, coordinating diverse portions of a business domain tends to be a difficult process. This is where an ERP system can help you manage your company's operations. Also, you can Hire Odoo developer for that.
ERP (Enterprise resource planning) is an integrated system with a set of tools for managing business activities, which are frequently mediated in real-time using software and technology.
ERP is utilized for both business planning and administration, as well as business automation. It is a comprehensive set of tools that automates all boring tasks that take up a lot of time and effort on the part of humans. ERP may tremendously aid business owners or entrepreneurs because it audits and executes the business flow after it is implemented into the system.
Why the Odoo ERP system in particular?
Despite the fact that there are other ERP systems on the market, Odoo is the most popular and desired ERP solution due to its adaptable and configurable capabilities. Odoo is based on an open-source platform that allows for easy integrations and Odoo ERP customization.
Users of other ERP systems may not have the same flexibility and adaptability as Odoo software. Users have control over their power and freedom of choice in the Odoo ERP system, whereas power and freedom of choice are controlled by the operator in other major ERP systems.
Odoo Software Features:
Simple to use and adaptable

The ability to pick and choose which modules to study

Customization is encouraged.

There are hundreds of third-party programs available.

It is simple to combine

Support for Odoo is excellent.

Timely updates of versions

The interface that is simple to use

a strong user base

A framework that is open-source

ERP on the cloud
How might Odoo ERP assist a starting company?
Every company is distinct, with its own strategy and ambitions. It entails several departments to handle diverse functions; as a result, if each department has its own system, it will be difficult to manage. Odoo ERP is essential for integrating the entire organization into a single system. It has a variety of modules within the system to satisfy all of your needs. Odoo is a one-stop-shop for all of your business requirements.
There are several ways that Odoo software can assist a startup owner; we've compiled a list of the top 5 reasons why you should use it.
Developing a strategy:
To establish a market in the early stages of a business, you'll need a strategic approach. The Odoo ERP system comes with a variety of features to help you plan your plans, such as order management, shipping, currency exchange, and more.
It gives us insights into all parts of your organization, allowing us to better understand your company and see the big picture so we can plan our tactics accordingly.
Managing your finances:
Being a startup comes with a lot of costs. The Odoo ERP system assists business owners by giving cost and charge transparency. Transparency between income and expenditures is also important. A startup must have a well-defined revenue stream that can be tracked effectively. Odoo assists you in calculating every penny you spent and earned, providing you with a comprehensive picture of your profits and losses.
Scalability:
Typically, entrepreneurs begin their businesses on a small scale and progressively expand their operations into other areas. In this stage of your business, you need a flawless solution that can handle both growth and scalability at the same time. Odoo is built to scale automatically as your company expands.
Odoo can manage hundreds of activities without interfering with your current system or requiring significant additional resources.
Increase your sales and marketing efforts:
A company's primary strength is sales and marketing. There should be a route in place that allows the sales and marketing departments to work together on a daily basis. You may simply understand client behavior and design efficient marketing initiatives with Odoo software.
Furthermore, Odoo provides customer connection options such as chat, email, and planning meetings to help customers become more aware of your products and services, resulting in increased sales. Odoo also provides social media marketing, email marketing, and a variety of other marketing options.
Automation:
To maintain oneself ahead of your rival, the one thing which might help you is Business automation. Tracking personnel data, organizing salary payments, preparing bills and invoices, and other boring and repetitive duties are all part of running a business.
Odoo software aids in the automation of routine processes. This not only saves you time and money but also accelerates your growth. It also enables you to properly optimize the stream of your business flows.
What can an Odoo partner firm do for you?
There's no denying that Odoo is a fantastic tool, but you'll need an Odoo service partner to execute all of these features. An excellent Odoo service partner assists you with Odoo advice, resource planning, and module development for your organization.
Following your Odoo implementation, the service partner will provide complete Odoo support to address any future technical issues, as well as give your personnel the necessary Odoo training.