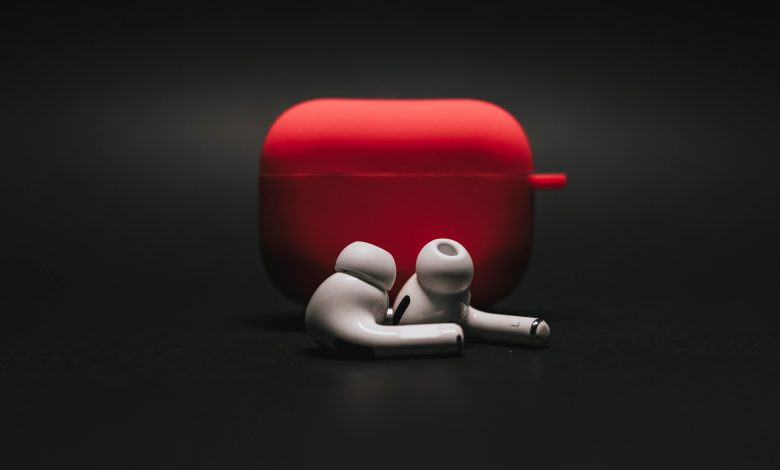 Oppo holds a strong portfolio of several high-quality products in the audio category. Free2 and Oppo Enco X2 are some of the amazing devices from our audio portfolio that we have decided to review today. Oppo Enco X2 are our high-end wireless earphones featuring great sound with plentiful software support. Oppo Enco Free2 is another premium device on our portfolio that let you experience a fantastic sound quality and that too with a quite affordable price tag. Let us dig more into both amazing devices.
Developed in collboration with Danish audio experts – Dynaudio, Oppo Enco X2 has almost every conceivable feature that you could think of. Enco X2 offers active voice cancellation, dual device connection, intuitive sound quality and LHDC support.
Pros:
45 dB active voice cancellation
3× sound clarilty with LHDC 4.01 Support
Dual device connection
AI bone voiceprint microphone
Bluetooth 5.2 support
IP 54 rated dust and water resistance
Cons:
Material used is a little bit slippery
Slightly loose fit
Talking about the design, Enco X2 earphones offer a comfortable ear grip, hence enabling you to enjoy your favourite music for prolonged hours of time. The in-ear design of Enco X2 comes with an IP 54 certified water and dust resistance. The stems of both the earbuds contain rubber ear tips which are made up of special anti-germ material. Oppo Enco X2 wireless Bluetooth earphones support touch controls.
Oppo inculcated a bunch of features in Enco X2. 45dB active voice cancellation enables you to enjoy your favourite music without any interruption. While 4.01 LHDC support let you experience audio transmission rates up to 900 kbps. Dual device connection is another tempting feature of Enco X2 earphones which enable you to maintain a simultaneous connection with 2 of the source devices.
As far as sound quality is concerned, Oppo Enco X2 is a clear winner on this criterion as well. With Oppo's flagship golden sound technology, Enco X2 are perfectly aligned to give you a personalized sound boost with ear canal leakage compensation. You can explore Oppo's HeyMelody app to adjust your earphones as per different sound profiles.
Battery Life
Oppo Enco X2 offers battery life up to 9.5 hours without ANC, while it gives a batter timing of up to 5.5 hours with ANC mode on. Oppo Enco X2 supports a 10W charge with USB-C and you can charge it wireless charging as well, enabling you to charge your Oppo Enco X2 earbuds from 0% to 100% in one hour.
Enco X2 earphones come with a price tag of £169 which is completely coherent with the premium features that they are providing.
11mm dynamic coaxial drivers and 6mm planar tweeters power the Oppo Enco X2 earbuds. The diaphragm of the sound driver promises a powerful bass and a rich sound. To stream high-quality audio over Bluetooth, the headphones support LHDC 4.0 codec. Besides the standard AAC and SBC codecs, it also features a wide range of other formats.
Enco X2's three-core chipset promises up to 50% better performance than the original Enco X1. They each have two noise-cancelling microphones, which offer various levels of noise cancellation, such as Max Noise Cancellation, Moderate noise cancellation, Smart noise cancellation, and more…. This device's noise cancellation frequency can go as high as 4,000 hertz, according to the manufacturer.
Noise Reduction
Bone Voiceprint AI Call Noise Reduction, Binaural Low-Latency Bluetooth, IP54 Water/Dust Resistance, and more are all notable features of the Bluetooth 5.2. In order to keep the speaker ports clear, the TWS earphones include wax guard layers. In addition, an antibacterial inorganic ion coating protects it against bacteria.
Using the ANC turned off, the Oppo Enco X2 earbuds claim to provide up to 9.5 hours of music listening time. With the charging case, they offer a combined playback time of 40 hours. The charging case takes about 90 minutes to fully charge, whereas the earbuds only take an hour. Charging the earbuds is as simple as plugging them into a USB Type-C port or using a Qi wireless charger. Other high-end smartphones, like the Oppo Find X5 series, offer reverse charging compatibility for the earbuds as well.
Oppo Enco Free2
Built through collaboration with Danish audio experts – Dynaudio, Oppo Enco Free2 can unarguably be declared as the most affordable ANC earbuds. Free2 earphones feature active noise cancellation, personalized sound boost and up to 30 hours of playback time.
Pros:
Quite affordable price tag
42 dB active voice cancellation
Personalized sound boost
Triple-mic call noise cancellation
Stem touch controls
Comfortable fit
Cons:
Bass is a bit samey
A bit less power backup
Starting from design, the Oppo Enco Free2 case is certainly pretty much stylish and very much smaller in size. The lid of the case is made up of a magnetic lock which enables you to reliability operate the unit. The headphones themselves are made up of glossy plastic material. Enco Free2 earphones are quite comfortable in wearing. You can easily take your Free2 earphones along with you during swimming, thanks to IPS 54 water and dust resistance.
Due to Bluetooth 5.2 technology, Free2 earphones connect quite easily with your source device. The main feature of this model is ANC mode which significantly enhanced the noise cancellation ability of the machine.
Oppo Enco Free2 are perfectly aligned to give you an exceptional personalized sound experience. Oppo has partnered with Dynaudio to produce great sound quality, and it came out remarkably interesting. The bass is quite reasonable, and the overall sound quality is phenomenal.
Oppo Enco Free2 earphones feature a 30-hour music play power backup. In ANC mode, Free2 gives you a power backup of 4.5 hours, and without ANC, it can last up to 7 hours.
You can buy Oppo Enco Free2 earphones against a much more affordable price tag of £89 which is one of the main advantages of this model as well.
The battery life
Though 30 hours of battery life isn't a record, it's significantly better than what you'd expect from TWS headphones. On a single charge, I was able to last 4.15 hours with ANC and about 7 hours without it. Wireless charging is a nice perk for those who already have a charging station.
I'd also like to point out that the microphones are excellent. Engineers chose their location as carefully as possible, and the interlocutor's conversation is now unaffected by the weather.
Sound
This parameter is controlled by the 10 mm drivers, which are also responsible for supporting the AAC codec. OPPO has teamed up with DYNAUDIO, a Danish high-quality audio brand, to create the perfect sound. The bass has a rich, cutting tone, but it doesn't smother itself in a blanket. I didn't hear any dips in the upper and middle ranges, which are both piercing and sonorous. Listening through the headphones, you can hear the instruments' precise locations, as well as their depth. Budget models rarely perform as well as this one. Headphones are great for listening to a wide range of music, from classical to contemporary electronica.
The Bottom Line
Both Oppo Enco X2 and Free2 come with alluring features which justify the price tags associated with them. However, you can pick your favourite Oppo earphones model based on your preferred specs and your budget.