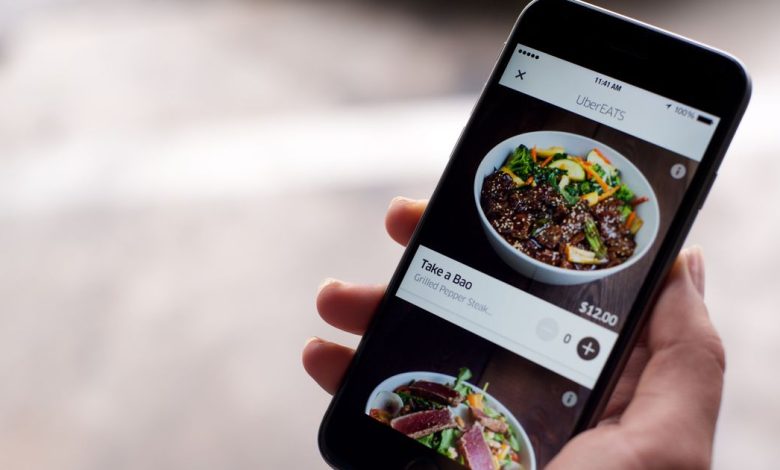 Smartphones have unquestionably become an integral part of people's daily lives. People, believe it or not, use their cellphones all day long. Mobile applications are now used for almost everything, from booking a cab to purchasing movie tickets, from shopping for clothes to scheduling a doctor's appointment.
Indeed, the digital age has made time one of the most valuable assets that people can possess. As a result, individuals and organizations are actively looking for ways to more efficiently manage their own routines while also reducing waste of time or even empty slots. With the aforementioned scenario in mind, it's no surprise that on-demand services are quickly becoming the next big thing in terms of technology and consumerism. Because of the on-demand economy, you can now have any item or service you require delivered to your door in no time. There are a variety of delivery service applications available these days, all of which are constantly improving and expanding the logistics industry's potential.
This has resulted in a massive increase in the number of on-demand applications available on Google Play!
Have you ever wondered how much a service like Postmates costs? Food delivery apps, in particular, are becoming increasingly popular. People don't always have time to go grocery shopping or cook, and in some cases, they don't want to waste their limited time.
What Are Postmates and How Do They Work?
What exactly is the Postmates app? Why is it that everyone is suddenly talking about it? Actually, it's more of a messenger service. For the purpose of digitalization in the on-demand economy, the Postmates founders combine innovations and a non-traditional business approach.
You're probably wondering what the term "non-standard approach to business" means. The service's distinguishing feature is that it will function as a messaging service, similar to Uber's driver relationship model.
To become a courier, all you have to do is fill out a simple form. In fact, you don't have to own a car to work in the industry because there are a variety of distribution options.
The ordering process is as simple as using a smartphone. When an order is placed and paid for, it is accepted by one of the closest couriers to the destination and work on it begins. They've hit a double target with their approach to business processes and the development of the on-demand food 6app: they've created flexible workstations and provided users with exactly what they want — doorstep delivery within an hour.
A few facts about the business
The company was founded on May 1st, 2012.
Bastian Lehmann, Sam Street, and Sean Plaice are the founders.
$1 billion in revenue
San Francisco, California, United States of America is the company's headquarters.
763 million dollars in total funding
More than ten million people have downloaded the app.
Before you start developing your app, there are a few things to think about.
Before you start developing an app like Postmates, you should research and evaluate your concept idea to see how practical and feasible it is. Follow these steps to reduce the chances of making a mistake.
Conducting an in-depth market research
You should conduct a market data analysis and evaluate all of your on-demand food delivery competitors. You must learn how to make a food delivery device similar to Postmates. Be aware that Postmates, Zomato, and Ubereats are direct competitors. Look at how successful they've been and how they've promoted their products; you can learn a lot from them. Remember to test the applications' key statistics, available metrics, and other features. It's important to remember that you can only compete with industry pioneers if you conduct extensive research.
Market share of Postmates in the United States from 2016 to 2023
Developing a Business Model
This is a visual representation of your business model. The canvas has been divided into several sections. The model assists beginners in gaining a better understanding of their business from various perspectives. Another important point to remember is that before you start developing your on-demand food delivery app, you must think about all of the issues that are related to the physical aspect of your app. When it comes to a Postmates-style app, it's all about collaboration with stores and restaurants.
Of course, big businesses may disregard your plan for their own in-house delivery systems, forcing you to focus on those who do not receive delivery for a while. Demonstrate to your customers all of the benefits and numbers that they will receive from working with you.
Another factor to consider is payment. Because Postmates Clone only accepts credit cards, you'll need to devise a strategy for paying for the items with the courier. It's perfectly reasonable to create an internal payment system with your partners. Restaurants will receive payment for their products in this manner, and the payment from the business's bank account will be made.
To avoid the costly development of a payment system, simply provide your employees with cards to purchase goods. However, the security issue arises because you must ensure that an employee can only purchase goods that have been specifically requested by customers in a restaurant or store.
Come up with a unique idea that will set you apart from the crowd.
Do you want your product to be unique and marketable? To figure out how to build a food delivery app like Postmates, you should come up with a unique set of innovative features or prizes that aren't available on the market (or at least look at them from a different perspective). It is strongly recommended that you conduct research into what your target population truly misses in order to carry this out.
Your unique value proposition should stand out and make it clear to customers why they should choose your app over the competition.
Keep up with the latest fashion trends.
As they are closely related, this move is all about assisting you in developing a unique value proposition. The following trends can be beneficial in developing food ordering applications:
Technologies of the Present
People have always encouraged and welcomed chatbots, voice recognition, and speech technologies with open arms because they encourage people to use the app. However, keep in mind that these developments will inevitably have an impact on the final cost of growth.
Customization
Create an entirely new customer and partner program. Uber and a slew of other services do this, and each target group gets a unique user experience.
Virtual and Augmented Reality
There are a plethora of applications for AR, ranging from food viewing to navigation via a mobile mailing app. However, it isn't cheap this time.
How Much Does It Cost To Create A Postmates-Style App?
Well, the best place to start is to research the market in the area where you plan to launch a delivery service like Postmates, so you can figure out what people want and then build something that people use. Vendors who do not have their own supply services should be communicated with and collaborated with. We believe that thorough market research and analysis is the foundation for any outstanding delivery application. After you've completed your research, it's time to begin writing down the functional specifications.
Then you'll need to hire a reputable app development company and begin working on your app. You should hire developers who treat your project as if it were their own, who know what they're doing and can run with it. It's better to start with the MVP so you can get to market for the least amount of money in the shortest amount of time.
Conclusion
Because it appears that online food delivery apps are here to stay, their number on the market is growing. There will always be a demand for mobile applications and web services that offer something new, a higher level of service, or simply something different.
It's not easy to create an on-demand food delivery app like Postmates. A thorough examination of the industry, market and domain is required. As a result, before you begin the development phase, you must conduct extensive research on all of these components with the assistance of experts.
You simply need to come up with an amazing, unique idea and then hire a company that can create a mobile app that meets your needs, and you'll be good to go!