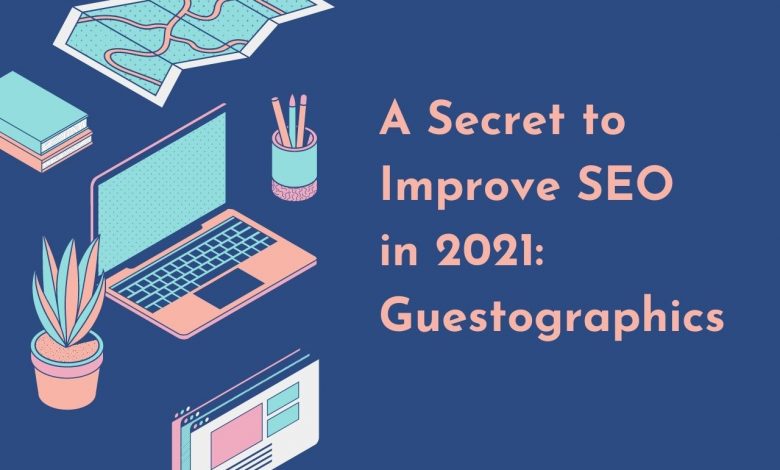 Have you also experienced that the standard of results from your link-building approach has started deteriorating? Do not fear because you are not the only one. There are numerous means to improve SEO. In the world of content marketing, link building is a vital tool, and at the same time, it is overused. There is one method to improve SEO and brand awareness that only a handful of SEO experts in Adelaide are proficient in delivering, designing guestographics.
What is a Guestographic?
It is a strategy that these select few experts use for SEO in Adelaide to earn backlinks and improve SERP. 
To put it simply, this is a way of creating infographics and publishing them on other high-ranking online portals. Hence, guestographic is a combination of three digital marketing strategies: 
Infographics

Guest posting 

Link building
Graphics drive organic traffic, whereas the unique contents help to increase ranking. But the question is, does this strategy work? Of course, everyone loves visuals as they're easy to browse. In addition, visuals are always better at attracting users.
If you have novel know-how and expertise, why not share it as an infographic to appeal to a bigger audience. Visuals and original research are a killer combination in the world of marketing.
How to improve SEO with a Guestographic
An SEO expert in Adelaide should be able to design guestographic using the five-step strategy.
Find the right guestographic content: 
SEO experts have learned over the years that not all posts make good infographic content. For example, a super-lengthy write-up with several headers will be too difficult to summarize into one graphic.
Also, you may not want to commit to more than one guestographic. Whether you're relying on an  digital marketing agency that has been an expert in SEO, or a designer, infographic designing takes time.
Simple list articles make for great infographics. Lists are simpler to read except that visual appeal is missing, where guestographics come into the picture. You need to make sure that you do not offer a guestographic to a website that has an infographic for its list.
However, if a post is heavily text-driven, formatted into a list, that would be the right audience for you.
Define your audience:
Define your target audience before you take guestographics to a website. Remember, the purpose of this exercise is to increase your website SEO. 
Backlinks are great, but it is worthless if they're not relevant to your brand, the links won't help your SERP. So, define the target audience by creating user personas.
Choose keywords to improve website SEO: 
Have you established the best keywords that will successfully improve website SEO?
The topic plays an important role. For example, backlinks from sites that sell mosquito repellants won't do anything for you if you're in the automobile industry.
Even if a keyword is attractive but doesn't pertain to your field, there's no point in aiming for it. There will be hardly any constructive impact on your SEO.
Getting backlinks from wherever could end up lowering your rankings. You don't want Google to ponder that you are not an authority in your field.
You can also discover appropriate keywords from the Google search bar. Type in a keyword, and before you hit Enter, look at the suggestions presented.
The guestographic pitch: 
Once you have narrowed down the content that would benefit from a guestographic, it's time to pitch the site. 
Now, since you're proposing a guestographic instead of a link association, you have the upper hand over your opponents. That's a good start. But your pitch still needs to be flawless.
Design an impressive infographic:
You can start forming a guestographic that will efficiently improve SEO rankings for both you and your contact.
These niche experts in SEO in Adelaide are impressive in creating infographics pretty regularly.
For such organizations that don't have designers, online SEO experts in Adelaide are available, or you can subcontract the process to freelance designers.
Conclusion: 
Use guestographics organically to increase your SEO on Google Backlinks. Most sites are likely to decline to link to you due to the large number of requests they get. If that is the case, partner with a digital marketing agency in Adelaide; these agencies have the correct website database that is most likely to publish guestographics and guest posts. 
With every new and appropriate backlink, you let Google identify you as an authority in your niche and a site that's worth ranking at the top of the SERP.
That's the command of guestographics.