Business
5 Best Restaurant Management Software in India for Small Business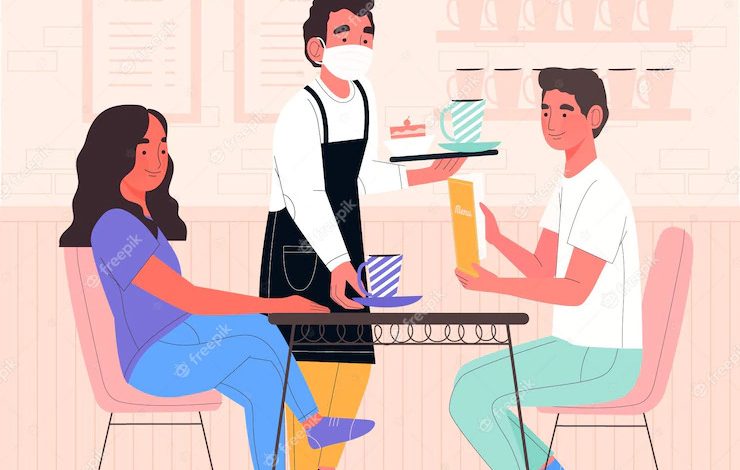 Restaurant Management Software must balance quality and revenue. This is directly linked to the number of diners. They need all the tools they can use to make their daily work easier.
Not all restaurant billing software is created equal. Managers and restaurant owners need to first understand their requirements before they can choose the right software for them.
When it comes to selecting the Best Restaurant Management Software in India, there are some essential features that you can't overlook.
Ambiance, quality of food, and consistency in service are key factors to the success of any restaurant. It can be difficult to create a welcoming atmosphere, satisfy the expectations of your guests, and keep your staff motivated and happy.
What is Restaurant Management Software?
Restaurant owners need to have tools that make it easier for them to manage their restaurant operations. This is where restaurant management software can come in handy.
It includes all the functions that are necessary to improve or enhance any function in a restaurant. This software can manage tasks such as inventory management, online ordering, kitchen order management, and timely delivery of food.
Software for Restaurant Management
Core POS

Scheduler for Employees

Fast Interface and Quick Checkout

Reservation Bookings & Guest Database

Smooth Billing Operations
The Best 5 Restaurant Management Softwares to Make the Process Easier
1. Ciferon POS
This POS is designed for small and medium-sized businesses. Ciferon simplifies billing, reducing customer wait times and improving customers' checkout experience.
Stock up and stock out – Each day, you can check the status of all your items.
Simple menu management – Create as many menus for different cuisines or drinks as you wish.
Integration with food ordering apps – Ciferon POS is easily integrated with Zomato Swiggy and Dunzo.
Insightful Reports – Analyze reports to gain insight into your business metrics.
2. RoyalPOS
RoyalPOS is an inventory and point-of-sale solution for restaurants. It provides advanced inventory management modules and a central system to track income and expenses. All types of thermal printers and barcode scanners are compatible with the restaurant management system.
RoyalPOS software guarantees uninterrupted billing, even when there's no internet or electricity. RoyalPOS software is free to use, and you don't have to pay an upgrade fee or OS licence.
Centralized admin dashboard: This feature allows you to manage inventory, recipes, and reports.
Swiggy & Zomato integration is easy: RoyalPOS allows you to enable & disable items across multiple aggregators in one click.
RoyalPOS supports all types of restaurant businesses: RoyalPOS is perfect for fine dining restaurants, food trucks and retail stores.
3. SlickPOS Restaurant
SlickPOS, a cloud-based restaurant billing software, is available for bars, cafes and food trucks. It can also be used to manage food courts, cloud kitchens, cloud kitchens, and other food court locations. SlickPOS allows restaurants to expand their business and streamline their operations. It's the most comprehensive restaurant POS management software available, from POS to sales reporting and analysis.
Quick and crisp billing:
SlickPOS restaurant software makes it easy to bill customers quickly and easily. This will ensure that your customers are happy.
Online Order Integration
Integration with Zomato and Swiggy is simple, allowing you to manage all orders from the POS.
Avoid inventory pilferage
This software allows you to track inventory and receive stock alerts. It is easier to identify inconsistencies or inventory theft with the help of consumption reports.
4.Schedulefly
Schedulefly, simple and easy-to-use software for scheduling restaurant employees and other hospitality staff, makes communication with them quick and efficient. It works on any tablet, smartphone, or laptop.
Schedules for everyone
Schedulefly allows you to share your plan with everyone online, via text or email. You can also approve shift changes and trades online. Access daily crib sheets for all contact information, notes, birthdays, and other important information.
You can easily view labor costs
Schedulefly allows you to keep track of the labor costs for your company and compare them with sales forecasts.
You can manage the availability of your staff:
This software allows you to respond to Time Off requests from your staff. You can approve or decline requests easily using your computer or phone.
5. Flipdish
It is an online ordering platform that allows you to order food from restaurants, convenience stores and takeaways.
Manage sales: This software tracks sales performance and analyzes customer demands. It also gives you full control over online ordering.
Reward your Customers: A loyalty program that automatically recognizes and rewards customers who order more products over time will help you increase sales.
ePOS Integration: Flipdish's great feature is the ability to integrate all orders placed through Flipdish's online ordering platform directly into a POS system.
Conclusion
To sum up, restaurant management software allows restaurant owners and managers to organize business and stay updated about all business-related processes.