Business
The Best WordPress Design in Vancouver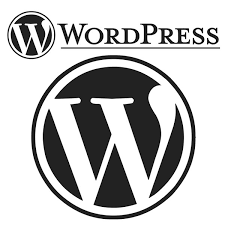 WordPress is a tool that allows you to create blogs or web pages and manage their content. Using this tool you can have your website or your blog with a design adapted to your needs. You also have the advantage that you can manage your content later in a simple way, keeping your web space up to date with news, news, last-minute or whatever you need on your website. WordPress design Vancouver provides you with the best design and development solutions. We have a team of professional developers who can face any complex challenges and create a unique design.
How do we adapt WordPress to your needs at WordPress design Vancouver?
Install WordPress in the accommodation
look for the best design for your website or blog
 Adapt the template to your project
 introduce the content
 install the necessary plugins so that you get the most out of your project
 get the domain and redirect it to the site
You already have your personalized website or blog
WordPress is a free tool. We only charge for our installation and adaptation work.
More info about content managers on our blog: What is a CMS? and How does a content manager work?
Is WordPress for blogging or webs?
Most of the clients don't know about WordPress so the most frequently asked question by them: Is WordPress for blogging or webs? It is a versatile tool that offers you both possibilities
WordPress is a tool that is installed on a web server and allows us to create a web space. This space can be in the form of a blog, a web or contain both.
while designing a website at WordPress design Vancouver, this allows us to have a more static section with information about the entity and a more dynamic section with inputs and the possibility of comments.
And not only this. WordPress also has a multitude of plugins that allow us to add different functionalities to the web, among which we can find:
Buttons to share on social networks
Possibility of having pages in several languages
Contact forms
Subscription management
Search engine optimization
And many more possibilities according to different needs
We analyze what you need and we put it into operation.
Complete process
While performing WordPress design Vancouver we keep in mind the following things:
We take care of everything from installation to commissioning of the final product.
At Neosoft we take care of everything and deliver a final product that you will only have to modify later:
Accommodation. We host the tool on our servers.
Domain. Any available domain can be used for your website.
Content adaptation. We adapt the tool to your content, creating a personalized structure for your needs.
Design. We choose from hundreds of templates the design that best suits your project
Content management. These tools have content managers through which you can manage what appears in them.
Positioning. High in search engines and positioning.
Later, if you need it, you can simply make your modifications or we offer you to do them ourselves
Improve the design of your WordPress website with these plugins
While creating the best WordPress Web Design Vancouver we use certain built-in plugins. Among the plugins that we find for WordPress, we focus on reviewing some especially recommended plugins for all web page administrators made with this content manager. This selection will allow us to provide different and attractive aesthetic possibilities to a website, with an interesting particularity: they hardly require any programming or design knowledge to use them and get the most out of them.
Better Font Awesome.

Having a good set of icons on a website allows you to obtain an attractive graphic without the need for any design knowledge. Font Awesome is one of the largest and most complete libraries, and it is also free. Through this plugin, Font Awesome icons can be used in a simple way, since it integrates utilities to insert icons in posts and posts. Logically, it can also be inserted manually with shortcodes wherever they are needed. In the article What are icon fonts and why use them on a web page? we explained the full potential of icon fonts.

Easy Google Fonts.

Through this theme, we can have the entire catalogue of free fonts from among those available in Google Fonts to use within our site. The configuration of the fonts can be done without programming or design knowledge, through the Appearance> Customize> Typography section that appears in the WordPress administration once the plugin is installed and activated.
Envira Gallery

Beyond the popular NextGEN Gallery photo gallery plugin, we are going to recommend one that is not so well known, but equally simple and powerful, capable of adapting to all types of devices and improving the user experience when viewing photos on our site. With this system, we can create impressive galleries with little effort, without programming anything and with dozens of useful configurations.

Smart Slider.

Systems for slide show there are many. One of the most popular is Meta Slider, but we are going to comment on a slightly newer one, which allows many configuration possibilities in a way that is especially useful for editors. The slides are perfectly adaptable and there is a simple integration of the presentations in the content editor of pages and posts. It also has various "skins", with which you can customize the presentations with your own preferences.

WPTouch

The best alternative to implement the design of a site is to have a responsive theme, capable of adapting to all types of screens. However, it is not always the best option, if the site is very complex and we prefer to maintain a mobile-specific simplicity. In these cases, WPTouch can help us, a simple plugin that only serves to distinguish between desktop computer users or mobile users. WPTouch will take care of us to deliver a specific template for the site, in the case that it is a mobile user.

Material Design for Contact Form

Offering more attractive forms is within our reach with this plugin, which implements a series of controls with the Material Design design guides. It is a complement for another popular WordPress plugin, Contact Form 7, which we have already talked about on previous occasions, since it allows us to create our forms with different options and validations, with CAPTCHA and AJAX support for sending and validations. Once Material Desing is activated, we can modernize our contact forms and adapt them to the latest design trends very easily.