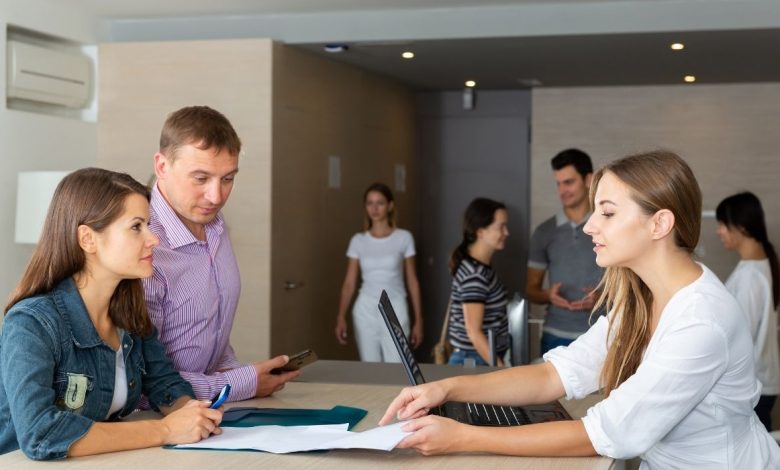 Evaluation of a candidate must encompass more than their skills and experience, as you must also consider whether they will be able to adapt to your company's culture. An employee who prefers to keep his or her work and personal lives separate may not feel comfortable working for a company that holds regular drinks after work and has a Whatsapp group. When recruiting, make sure you keep candidates informed about your culture so they can decide if they will enjoy working for you.
You should also examine the candidate's CV for red flags – did they demonstrate a strong record of loyalty to previous employers or did they leave many positions after a short period? Part-time work shouldn't automatically rule out a candidate; they might have just been working at the wrong organization – but you might want to ask about it during an interview.
Job advertisements that are target
Ads for jobs are usually viewed by those who are unemployed or underemployed and looking for work, sometimes with the help of recruitment agencies.
Employers looking for long-term employees should post their job ads in places where ideal candidates congregate. If you need programmers or engineers for your company, look online at where they hang out.
If you post an ad there, you'll receive high-quality applicants since they discuss new trends.
Staffing software helps you retain top talent
Success can only be achieved if we have the best talent available now and in the future. Retaining that talent is essential to our success.
Globalization and multigenerational workforces have transformed today's world. Today, we live in a competitive environment. There are constant changes in the market. Finding good talent becomes increasingly difficult. Keep the best employees.
In the next year, those who don't feel appropriately recognized are twice as likely to quit. Recognizing employees also increases employee productivity and loyalty, resulting in higher retention.
People's expectations of their employers are changing, and the market for talent is competitive. Talent management strategies that are compassionate, flexible, and progressive will help you attract and retain top talent. The following article discusses some important areas your organization needs to review.
Develop their knowledge and skills
Think about other forms of learning and development besides certifications and employee-training programs. Your workers want dynamic, frequently changing tasks. 
Are employees given the option of being posted overseas for an extended period of time? Can you offer special "tracks" for high performing employees at your firm?
Numerous organizations develop talent-management programs that allow employees to work in several areas of the company, including sales, marketing, and customer service. For those employees who are constantly looking to learn, what could possibly be a better opportunity than to take on all these different roles? Your employees need to be empower to take charge of their career development if you implement this.
The importance of predictive analytics
Data is available in a huge quantity today, and predictive analytics is use to identify patterns in this data. HR professionals can use this tool to forecast trends and discover patterns. Organizations can use it to analyze employee performance and improve it. Organizations can achieve this by implementing conventional employee satisfaction surveys and Predictive Analytics. Reducing employee churn and making their employees happier results in a lower churn rate.
In the final analysis, predictive analytics helps companies determine which candidates are most likely to be profitable based on their personal and professional characteristics. Predictive analytics and artificial intelligence have made candidate screening much faster, cheaper, and more accurate.
Benefit from modern technology:
Benefits and compensation packages are being adjust to appeal to modern workers. In modern work environments, employees receive more perks than free snacks or exercise sessions. In addition to healthcare and better statutory pay, COVID-19 workers expect benefits relating to life's major milestones, such as getting married, having a child, and dealing with a loss.
HR and recruitment professionals can increase employee retention by using these modernized benefits. Benefits packages that provide comprehensive coverage are to attract talent.
Make career development a priority
Time is an important resource for top talent.
The importance of lifelong learning means that your top talent must contribute, learn, and evolve with your company.
Your top talent will give up if they don't see career advancements, they won't waste their time.
When you invest in your top employees' career development, you have the following benefits:
Motivate employees, develop leadership skills, and improve problem-solving abilities

Employee and management communication has improved

Engage and create a productive work environment

Provides employees with the skills necessary to run a business
The human resource professional should ensure that all employees have equal chances for career advancement based on their performance.
The management of personal data 
ATSs store and categorize candidate information. These applicants' information can be retrieve in the future if needed. Each resume is divided into sections using an applicant tracking system. 
The recruitment software scans them and determines whether the candidate meets the qualifications for the position by looking at keywords. 
In the scanning process, applications that aren't qualified are weeded out, and the rest are put forward. Only the most qualified candidates would be visible to employers.