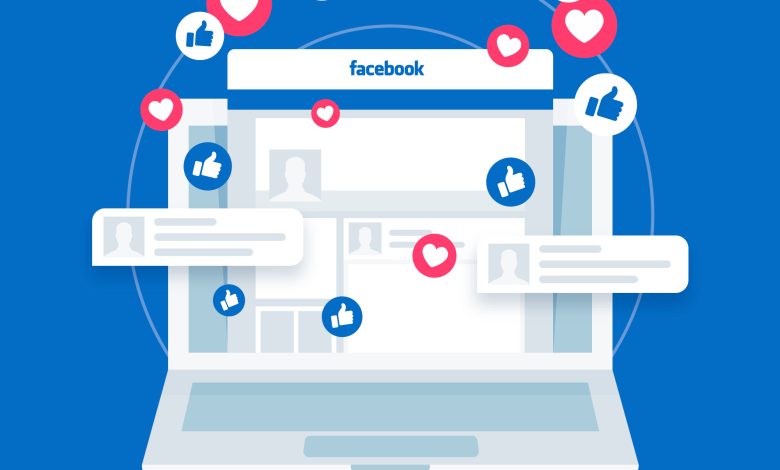 Facebook is one of the most popular social media platforms. With over 2.2 billion monthly active users, it is a great place to market your business. Facebook advertising revenue was $39.9 billion in 2017 and is expected to grow at 18% per year by 2022. In addition, Facebook has been a pioneer in using AI to understand its users and their needs better. As a result, it has used AI to increase its revenue by more than 30%.
What is Facebook Marketing?
Facebook marketing is a form of digital marketing that consists of social media activities and advertorials on Facebook. Facebook has over 2 billion monthly active users, making it the world's most popular social networking site. Creating a Facebook page for your brand, business, or product is free. 
With Facebook's advertising tools, you can target a specific audience and limit your advertising budget to certain demographics. Facebook marketing is one of the most cost-effective ways to reach your target audience because it allows you to advertise on a platform that they are already using. You can also use their targeting features and promote your posts to people interested in similar products or services as yours.
Importance of Facebook Marketing
Facebook marketing is a term that has been used to describe a wide range of different strategies and tactics that companies use to grow their audience on Facebook, which is the largest social media platform in the world. Facebook is an excellent way for companies to reach their target demographic with their content. It is also a great place to build brand awareness.
Facebook Marketing is so popular because it is an effective way to reach a large audience and create a personal connection with them. It also lets marketers target specific audiences and measure their effectiveness. The popularity of Facebook Marketing has increased over the years because of its simplicity, convenience, and effectiveness.
The benefits of Facebook Marketing are –  
It's an affordable and easy way to reach customers.

It is also effective in reaching people who are not actively looking for your business or looking for a new product/service.

It can target specific groups of people with different interests and demographics.
Job Opportunities and Career Scope
The job role of a social media marketer is to use social media to promote the company and its products. In addition, they are responsible for creating content that can be shared on social media channels such as Facebook, Twitter, Instagram, LinkedIn, etc.
This person is responsible for managing the company's social media presence by engaging with customers and prospects on their preferred platforms.
A successful marketing strategy includes adopting new technologies like AI and machine learning to make marketing more efficient.
Social Media Marketing Associate
Social media marketing is a form of marketing that uses social media platforms to create buzz and conversations around the product or service.
The job role of a Social Media Marketing Associate is to monitor and maintain the company's social media channels and posts. They are also required to be active on social media channels, engage with customers, and post updates about the company.
A social media marketing associate needs to know how to create engaging posts, measure the performance of their posts and adjust accordingly, track trends in the industry, and be aware of what's happening on social media so they can react quickly.
Paid Marketing Specialist
The paid marketing specialist is responsible for managing the company's marketing budget. They are also responsible for helping clients with their marketing and advertising needs. The paid marketing specialists are the jack-of-all-trades when it comes to the digital world. They are responsible for the content, social media, advertising, etc.
To provide comprehensive services, the person has to be knowledgeable in all aspects of digital media, from SEO to PPC advertising.
Social Media Marketing Coordinator
A Social Media Marketing Coordinator is responsible for managing its social media accounts and posting content to them. They also need to monitor the engagement of posts, responding when necessary.
They are also in charge of making sure that all the company's social media platforms are updated and connected so that they can share content and information more easily.
Salary Range in India
Several factors determine the salary range for a Facebook or social media marketer, and it isn't easy to pinpoint an exact amount.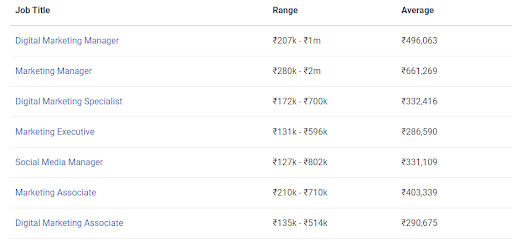 The salary range of Facebook marketers or social media marketers is all over the board. It depends on what the company is looking for and the person's skills. A Facebook or social media marketer who has a Bachelor's degree in marketing, advertising, communications, business administration, or a related field can expect to make an average salary of 25-30K a month.
How and Where to Learn Facebook Marketing
To become a Facebook Marketing Expert, you will need to know the basics. This includes understanding what types of content are best for different platforms, how to use the Facebook Ads Manager and Power Editor tools, and how to target the right audience.
There are many ways to learn Facebook Marketing, such as reading articles, watching videos, or attending seminars. You can also find tutorials online that will walk you through the process step-by-step.
Here are some options for you to consider based on your preferences:
Self-Guided Websites and Courses

Books

Virtual Classes

Non-Virtual Classes

Starting Your Projects
LearnVern is an online education platform that provides learners with the skills and knowledge to succeed in the digital marketing industry. They offer courses on Facebook Marketing, Instagram Marketing, YouTube Marketing, Google AdWords, Search Engine Optimisation (SEO), and Social Media Management.
Thousands of people enroll in LearnVern's online Facebook Marketing course to learn and master marketing quickly! With LearnVern's fun and interactive lessons, you'll be able to learn the course at your own pace from the comfort of your home.
Is learning Facebook Marketing a good career choice?
Facebook is a social media site, and it is one of the most popular social media sites in the world. It has over 2 billion monthly active users and 1.4 billion daily active users. Facebook marketing is a good career choice for those interested in advertising, marketing, or business because it will help them learn how to market on social media platforms.
Marketing on Facebook can be done through various techniques like buying ads, creating a business page, or running competitions. There are many different ways to market on Facebook.
Conclusion
Social media marketing is an integral part of a company's digital marketing strategy. It has been around for a while and will not go away anytime soon. As the digital marketing landscape continues to evolve, it will be interesting to see how social media becomes.
The number of jobs in social media marketing is expected to increase in India over the next few years. This is because social media platforms such as Facebook are slowly becoming more popular in India, and more companies are adopting them for their marketing strategy.