Life Style
The Everlasting Comfort Door Screen That Really Works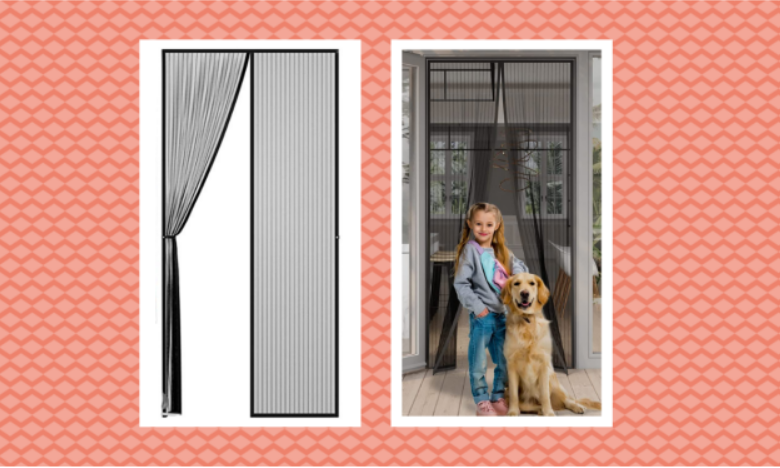 Do you want to keep bugs out but let the cool, fresh, breezy air from outside into your home? If so, you should know about the flux phenom magnetic screen door from everlasting comfort. It is a doorway screen with magnets that self-seal and has a heavy-duty retractable mesh net closure. It is entirely safe for both pets and children and can even be an excellent tool for potty training your new dog or puppy. It can also withstand any outdoor elements, such as bad weather climates and pesky insects, and is suitable for year-round use.
How Does the Installation Process Work?
The installation and uninstallation process for the everlasting comfort doorway screen with magnets is straightforward, simple, and quick. You will have everything you need to install the mesh screen door, including black all-metal thumbtacks and a large hook and loop backing roll. You will also have a video tutorial guide and a written instruction manual guide. You can install the hanging screen door curtain in just a few easy, simple, and quick steps, even without the additional instructions. To break this process down and simplify it even more, the following list we include here is a step-by-step breakdown of the installation process further as a guide.
Installation Guide for the Everlasting Comfort Magnetic Mesh Door Screen In-detail: 
The following is a step-by-step guide on how installation works for the everlasting comfort doorway screen with magnets: 
Step 1: Measure your door to ensure it will fit. It fits all door types that measure 38 x 82 inches or less.

Step 2: Clean the door frame. Wipe it down completely clean. 

Step 3: Lay it flat and align the magnets in the middle seam shut, connecting them to close the screen door. 

Step 4: Hold the screen door to the top of the door frame. Ensure that it sits ¼ inch above the floor. You need to hem it if it hangs below the door frame. If you need to resize, do so as necessary and refer to the instruction manual for additional assistance and help. 

Step 5: Use the hook and loop tape or thumbtacks to attach it to the door frame. 
What Size Door Is Most Suitable?
First, it is essential to note that if you are looking to buy the everlasting comfort door screen, you should always measure the door for which you intend to use it beforehand. Like any other doorway screen with magnets that you can purchase, you first need to measure the door to ensure that it will fit. The everlasting comfort door screen works with every type of door that measures 38 x 82 inches or less. Ensure that you measure both the length and width of the door so that there are no issues with it not fitting from not being the correct size when you install the screen door. If you want a perfect fit, make sure the measurements work and are suitable.
Does It Work on All Doors? What Door Type Is Ideal?
As long as you ensure that the sizing of the measurements of the door is ideal for the magnetic doorway screen from everlasting comfort, meaning doors measuring up to 38 x 82 inches or less, it should fit correctly and be able to be installed onto nearly any doorway. If you measure and ensure that it will work in size, it will work on any door type. It does not matter whether the door frame is aluminum, metal, or wood since the magnetic mesh screen door works excellently with any kind. Also, the doorway screen with magnets from everlasting comfort is perfect for sliding, patio, balcony, single, and RV doors. It is important to note that the thumbtacks are best to hang onto the wood doors, and the hook and loop tape are instead more suitable with metal and aluminum doors.
How Does It Work? Why Do I Need It?
The everlasting comfort door screen really does work. It is a perfect way to keep bugs and other outside pests out while enjoying the beautiful weather, cool air, and a fresh breeze. It has 26 powerful magnets lining the seaming of the inside and a retractable screen for the door, so walking through any doorway with it installed is more convenient and more accessible than ever. The screen door's magnetic mesh consists of heavy-duty polyester and reinforced edges. The materials that make up the doorways magnetic screen are highly durable and strong and can truly withstand constant use and the elements. The magnetic mesh screen really does have longevity, as it is built to last, regardless of what the weather is outside or if you or your pets use it, in excellent condition, for a significant amount of time.