The advancement of internet technologies and the advent of social media have had a profound impact on our lives. There has been a drastic decline in traditional marketing. Instead, we are heavily relying on online mediums to gather various kinds of information. Since consumers are now looking for products and services online, the industry as a whole has begun to transform. Businesses around the globe are in a race to create the strongest online presence. Doing so is the only way they can stay relevant and cater to the needs of their target audience. With software development companies with digital marketing services can use online channels such as websites, search engines, social media, and email to attract more consumers to their brand.
Source : https://www.marketing91.com/7-advantages-of-online-marketing-benefits-of-online-marketing/
These elements of digital marketing are not only beneficial but also a prerequisite for a successful startup. Digital marketing will help startups garner online visibility, which will enhance the probability of acquiring new leads and spreading brand awareness while being cost-effective. It is crucial for a startup to adopt the latest digital marketing trends in order to be successful in the industry.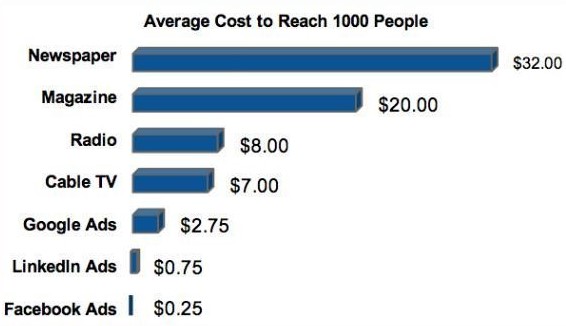 Source : https://www.lyfemarketing.com/blog/types-of-digital-marketing/
Here are a few ways in which effective digital marketing can help startups boost their visibility and generate more leads:
Cost-Effectiveness – 

Startups often have a significantly lesser budget than older and more established businesses. Therefore, startups must make the most of their limited finances to reach more customers and develop revenue. Generally, digital marketing can be done at a much lower cost than traditional marketing. While television and print advertisements can cost thousands of dollars, an online advertisement can be done for a fraction of the price. When compared to traditional approaches, digital marketing is a more cost-effective way of reaching new customers and developing lasting relationships with them.

Efficient Customer Research –

While older companies have years of research to back up their new product development, startups are too young to know exactly what their customers want. Fortunately, there exist technologies that can be used to track, monitor, and interpret the consumer's buying behaviour. This can help companies figure out which products and demographics work best for their business. This helps them save on their marketing budget as no money is wasted on ineffective marketing efforts. They can directly target the consumer that they know to be interested in the product.

Higher Engagement – 

Various online channels such as social media campaigns, posts, and webinars provide brands with an opportunity to engage with the client directly. By using digital marketing strategies, brands can make consumers feel like they have a personal relationship with the company. These relationships take much lesser effort to maintain than those built using traditional marketing methods.

Metrics to Measure Campaign Success –

Various digital marketing analytics software allows businesses to gauge the success of their digital marketing campaign. It helps the startup immediately know how many people are interacting with their online content. This information can be utilised to customise their marketing approach to specific locations and demographics.

Social Media Marketing –

Today, over 3.08 billion (Statista) people worldwide use social media, which makes it a highly effective marketing platform. Since the majority of their target market is on social media, startups will be able to use platforms such as Facebook, Instagram, and Twitter to reach their target audience. They can even customize their marketing strategy according to their budget. The most important thing is that startups need to be aware of the changing social media algorithms. When performed effectively, social media marketing can have an incredible ROI.

Pay Per Click (PPC) – 

When a business is just starting out, it is crucial that it draws as many users to its website. The higher the website traffic, the higher the chances of converting a lead to a customer. PPC is a digital marketing mechanism that allows you to direct more traffic to your website through an external link. For every person that clicks on your link, you need to pay a fee to the host website. A startup can use a PPC model to gain an online presence. Then, it can use a variety of content to engage the audience and start acquiring long-term customers. Maximising the website traffic in its initial stages is one of the most important factors that determine the long-term success of a startup.
Source: https://www.smartinsights.com/goal-setting-evaluation/goals-kpis/setting-the-right-digital-marketing-objectives/
Digital marketing strategies are extremely effective tools to boost the growth of a startup during its initial stages and ensure its success. However, some startups believe that digital marketing does not work because it does not generate leads. But this problem only arises because startups forget to optimise their conversion rate. Digital marketing can only bring people to the website, it cannot generate a sale. For that, the company must optimise the website and add a call-to-action such as a buy option or a subscribe button. Digital marketing is a highly effective method of marketing, but there are no shortcuts with it. If you are persistent with your marketing efforts, you will see outcomes in your favour.