Lifestyle
Get Rid Of Tan With The Best De Tan Mask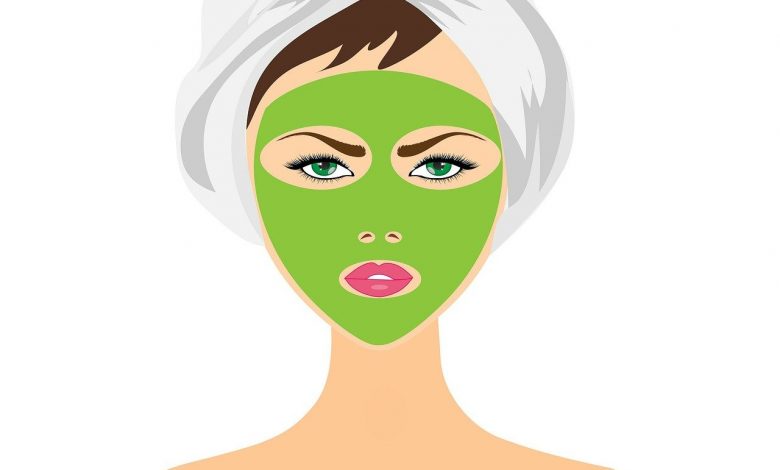 Have you just come back from vacation with a terrible tan? Don't worry, there are several ways to restore the natural glow of your skin. However, preventing tan is possible with sunscreen application to protect skin from UV sun rays. Along with this, getting a tan on your face or body can be removed with De Tan Clean Up. 
You require additional care to maintain your skin and that's where face packs come into the rescue. These face masks help to reduce tan, blemishes, and inflammation and again make your skin healthy and glowing like before. Some of the face packs are also helpful in other skin benefits such as cleansing, moisturizing and hydrating.
So let's get into the best De-Tan masks to get rid of tanning.
1. Dot & Key illuminating glow De-Tan glow polish
This D-tan Pack from Dot & key is one of the best tan removal masks that helps to eliminate sunburn while cleansing and soothing the skin. This face pack is highly rich in anti-inflammatory and antioxidants properties such as green tea that revive and refresh the skin. It has a safe formula that is suitable for all skin types. It is a vegan product, containing no harmful substances and chemicals. Having a pleasant smell due to botanical ingredients.
2. Good Vibes Papaya glow face pack
This face pack is enriched with papaya extracts which helps to remove tanning and pigmentation, thereby leaving skin bright and hydrated. Papaya is enriched with skin brightening components to remove tanning and discoloration. This face pack also contains raspberry and licorice extracts that brightens and protects the skin from free radical damage. It is formulated with nourishing oils, vitamins and antioxidants lightens blemishes and spots. This face pack is suitable for all skin types with a pleasant smell and easy to apply formula.
3. Biotique bio fruit whitening depigmentation & tan removal face mask
Biotique bio face mask contains a luxurious formula helps in skin brightening and makes it flawless. This face pack contains natural extracts of tomato, papaya, and pineapple to lighten the skin complexion and repair the radiance. It also contains multani mitti in the pack gently scrub the skin and unclogging the pores deeply. You can use this face pack daily to get smooth, soft and younger skin. It is an organic product free from paraben, preservatives. Moverover, this face pack is dermatologist tested and cruelty free that is completely safe to use.
4. Mamaearth ubtan face mask
Bioactive face masks from mamaearth brightens and soothes the skin by removing tan and damage caused by pollutants and harmful sun rays. It adds a glow to the skin and retains the moisture to keep skin hydrated. This pack contains ingredients rich in antioxidants and vitamins such as saffron to restore luster, radiance and soothe the skin. It also contains turmeric that maintains the youthness and cucumber soothes sunburn skin and reduces irritation. This tan removal face pack contains several plant botanicals and nourishing oil to hydrate skin.
5. Mcaffeine naked & raw coffee face mask
Mcaffeine face pack is a vegan product that is free with paraben, mineral and safe to use. Having an easy to use formula with pleasant fragrance and cruelty free. Suitable for oily and combination skin types that balances skin natural oils. This contains argan oil to balance and retain skin moisture. And reduces tan, dark circles, softens and brightens the skin. Enriched with organic botanicals that removes dead skin cells and cleans impurities as well as leaves glowing skin. The presence of Vitamin E and cocoa exfoliates dry skin and soothes wrinkles and aging signs.
6. O3+ Professional D-tan Pack
This D-tan face pack is created with natural ingredients for instant care benefits. It has skin soothing elements such as eucalyptus oil that nourishes the skin thoroughly. Use this pack consistently to get nourished and hydrated skin which helps reduce tan and other skin concerns caused by UV rays. It is cruelty-free, paraben and bleach free products that contain strong fragrance. It has natural ingredients rich in nourishing and soothing properties such as peppermint oil.
7. VLCC specifix skin brightening De-Tan Pack
De-Tan face mask from VLCC is enriched with benefits of science and nature to provide radiant and glowing skin. It contains several skin benefit ingredients such as peppermint oil and eucalyptus oil that helps remove dullness, tan caused by harmful UV rays. This face pack is enriched with enzymatic properties of hydration and locking into moisture as well as brighten and nourish the skin. You can use this regularly to have firm, toned and younger skin. Suitable for all skin types and spreads well on the skin. Also, this is a cruelty-free product.
8. Everyuth naturals pure & light Tan removal Face pack
The everyuth face pack restores skin brightness by reducing tan from the skin. It is rich in antioxidants to detoxify the skin and vitamin rich cherries that refreshes and brighten skin. The De-Tan face pack removes tan by washing out pollutants, dirt, impurities and chemicals for the skin that improves texture and complex deeply over time. This face pack is suitable for all skin types that can be applied to the body too. However, it can make your skin a little bit oily.
Bottom line
So, these were the De-Tan clean-up face pack enriched with naturals and nourishing ingredients that helps to remove tan, moisturize and hydrate the skin. You can try or choose one of them according to your skin concerns and skin types.
However, along with these packs, you can also try out a salon De-Tan facial that helps to remove tan and makes skin glowing. You can easily book an appointment with your nearby salon using online spa booking. Just book the appointment and visit over there at a slot time. No need to wait in long queues and get the treatment with ease.