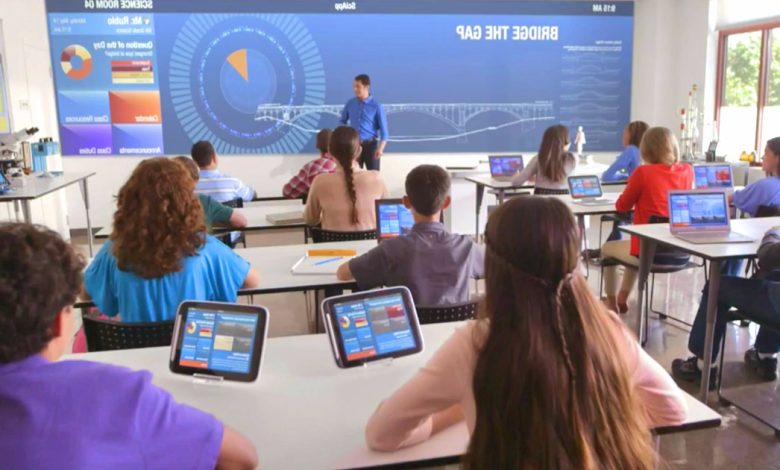 Students have been studying online for many years and giving online exams. But we can consider it as a rare case. These days due to the often lockdown situations a very long shut down experience between 2020 and 2021 online exams have become a thing now. Students who are new to this are having a tough time figuring out how to blend within this new-normal situation. 
Students have also been using many online tools to buzz their way off. If you think your teacher is not doing justice because of a few students they are punishing every you can just go online and search 'how to pay someone to do my exam' you will get many results. It is also helping many students by making them extra few bucks. 
By the time the test came around in late April, I had to think rapidly and implement techniques swiftly for the strategies to be legitimate and well-practiced. I think my sense of urgency benefited me because I had to come up with the best online testing tactics soon (Jennifer Findley, 2017)
Let's stop delaying and get right onto why you are reading this blog. We will discuss many tips so you can easily take your exams without worrying or cheating and pass with flying colors.
Exams Preparation-
Read and comprehend the test instructions.

Make certain you can address the following questions: Will the test be held on a scheduled date and time, or can you complete it whenever you want within a certain time frame? How long do you think you will have to pass the test?

Understand the format of the test.

Whenever we are preparing for any kind of exam, we should know what format would be given in the exam. Simply ask your teacher if it is subjective or objective?

Practice test.

A lot of students ignore practice tests thinking they would do great in the first go but taking practice tests the first time going online could help you a lot and will give you an idea of final exams.

Make sure of the device

you are planning to give an exam on. You cannot face problems between exams with specific tight deadlines. Also, check your Wi-Fi connection beforehand.

class lectures and materials

are important. Since teachers are trying to teach you as much as they could they would want you to listen to what they are saying so they can test you later on what they taught you. Make sure you understand all the notes or slides the teacher has provided.

Planning.

Thorough planning leads to a successful mission. Ace yourself and divide the whole paper according to the given time and do not forget to leave spare time so you can do proofreading at the end.
Cut off the world for a bit.

As every student was used to giving exams in pin-drop-silence but now we know how annoying it could be to focus on while you are at home with all the family members and pets if you have one. Also, every electronic device was not allowed in the examination hall but now you have freehand to use it. Lock yourself in any other room of your house for those 2 or 3 hours.
Fix the time.

If your test is available for like maybe for 8 hours or a few days and you can take it whenever between the given time but we suggest you do not delay it. Select a specific fixed time in which you think you are ready to take the test without any stress or distraction.
Assemble everything you'll need to take an exam.

If you can bring resources with you, such as notes, books, or writing instruments, make sure they're ready to go.

Take some deep breaths and exhale slowly.

Pause for a moment to settle and focus once you've logged in.
Focus On Your Exams-
Keep a close watch on the time.

Set an alarm to remind you when you have a restricted amount of time e.g., 15 minutes left in your testing period.

Print and preserve duplicates of the questionnaire items,

along with your answers, if your instructor allows it. These will come in handy if you run into any technical difficulties when taking the test or when submitting your answers.

Do not leave the test page!

If you're allowed to surf the internet or look at other websites for information, don't utilize the same tab or copy of the browser you're using for the exam—you risk losing all of your work. Instead, open a new copy of your tab or use a new browser entirely and conduct your search from there.

If any technical problem occurs, do not be afraid.

However, contact your instructor as soon as possible, describing the specific problem and any glitches you may have received. It's also useful if you can capture a screenshot.

Double-check your exam before submitting it

. Ascertain that each response is complete and displays exactly as you wanted. Examine your answers for accuracy, and also your grammar and spelling.

Submit the exam.

You should only have to do this once, but if you run into trouble, try again. If you continue to have trouble submitting the test, contact your instructor right away and email your intended answers as an attachment.   
Review-
Assess your progress.

How do you think you did it? Which questions perplexed you the most? Was there anything you had to leave out? Browse back to your notebooks and readings to see if the answers that stumped you can be found.

Examine your grade.

You might be able to find out your grade right away in some situations. Exams containing written responses, on the other hand, will take your instructor longer to grade, so give yourself some chance to discover your result.

Consider how you can improve your performance in the next exam.

How well did your study methods work? Did your plan to take the test online go as planned? Make a list of your observations and remember them for the next time you take an exam (Watkins and Corry, 2014).
Final thoughts.
If you have read this guide thoroughly you can easily pass any exam without even cheating or failing. We understand that this change is not easy to accept but we all have to blend in with the new normal situation.  However, if you are still concerned, you can get help with dissertation online of any type but try to do it your way.